Proper music selection will make your wedding noteworthy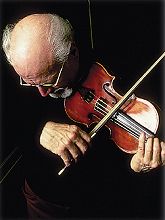 The music was lovely, with notes blending from piano and flute. The problem was that only the people nearby heard as the sound disappeared into the vast space of the church's clerestory.
... "Inadequate instrumentation is a common and unnecessary mistake at a wedding,'' says Elaine R. Walter, dean of Catholic University's Benjamin T. Rome School of Music in Washington, D.C.
... Circumvent this potential problem by auditioning potential musicians live in the venue you'll be using.
... Walter recommends "whoever is in charge of music at the place of the wedding," as the first musician to look into hiring. If that person seems unknowledgeable, then go to a local university with a music division and ask to hire an instrumentalist or vocalist. Walter says couples should meet with the musician and explore the kinds of music they like. If they don't know the names of compositions or composers, a good musician will suggest possibilities and demonstrate different pieces.
... "You sit down with the florist, you go and look at sample invitations, you talk with the caterer, you may even get a sample taste of the wedding cake,'' she says. "Why isn't the same process used for music?''
... For a variation from the traditional organist, she suggests a mix of instruments like strings, flute choir, and harp; flute and harp; or flute with strings. "I heard one violin with one cello at a wedding recently. Delightful. And it worked in a tiny chapel where the wedding took place.''
Make your reception a hit with sweet-sounding music
... Make your once in a lifetime wedding celebration a big hit with the crowd by selecting appropriate music. When deciding what type of reception music you want, consider the style of your reception, the size and layout of the hall and the musical preferences of the guests.
... Most couples choose between DJs and bands for reception music. A seasoned DJ or band knows how to "read" the crowd, playing tunes that will motivate the guests to get up, dance and have fun.
... Talking to friends and contacting local entertainers is the best way to find talent. Usually a performer can provide a tape of his work or the couple can go and listen to the performer at a function before making a decision. Bands and DJs are booked way in advance, so it is wise to line someone up as soon as possible.
... Another interesting form of entertainment couples are opting for is karaoke. This way the guests themselves become the entertainment by singing along with their favorite songs.